From July 1st to 2nd, 2023, the Invention Convention China kicked off in Qingdao. Four YCIS students, Anne Jia, Jason Zhang, Ellie Zheng, and William Han, formed the YCIS Light of Technology team. Their project, "Peking Opera Face-Changing Robot and Peking Opera Mech Robot", won the bronze award in this competition. This was the first time our school participated in the Invention Convention China and won an award. Congratulations to the students!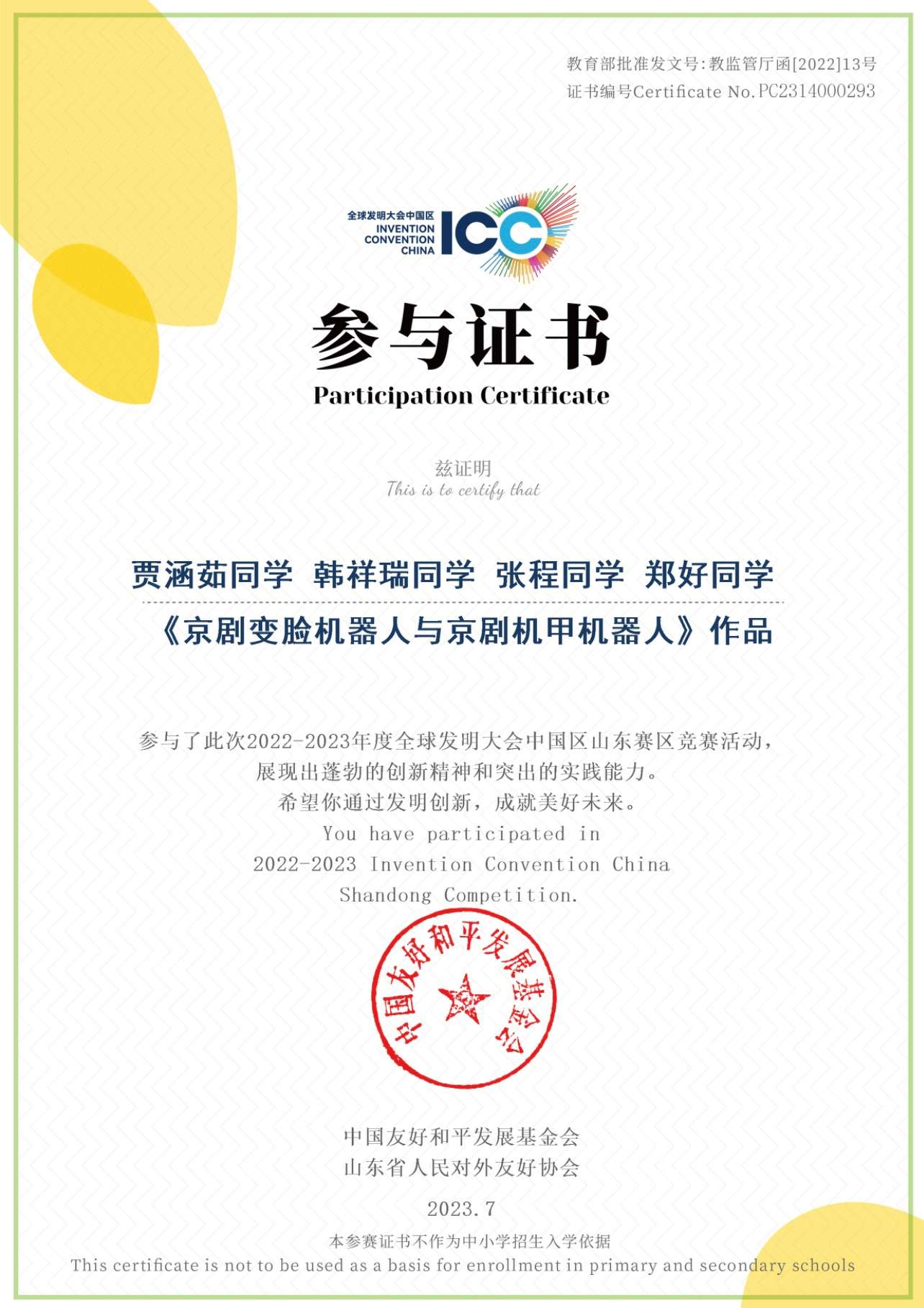 The team selected the direction of "Inheriting and Promoting Chinese Civilization" from the given topics. They noticed that most young people do not know much about traditional Chinese culture, like Peking Opera, and they prefer animation and games. Therefore, the YCIS team came up with the idea of creating a "Peking Opera Face-Changing Robot". To cater to the preferences of their peers, they also added elements of animation and games.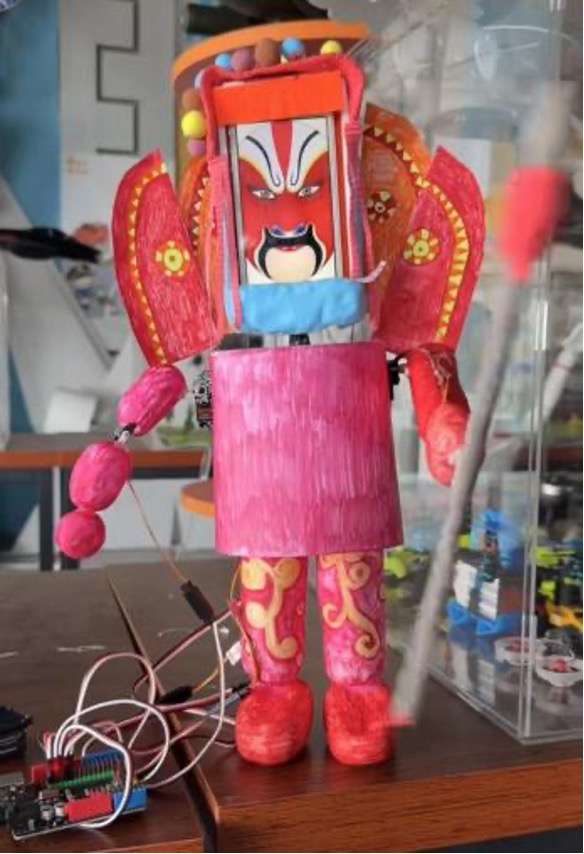 The students prepared from several aspects, including theme selection, design drawing, part making, detail colouring, structure optimization, 3D printed part production, programming, project roadshow introduction, invention log arrangement, and patent application process, based on their practice from daily project-based learning.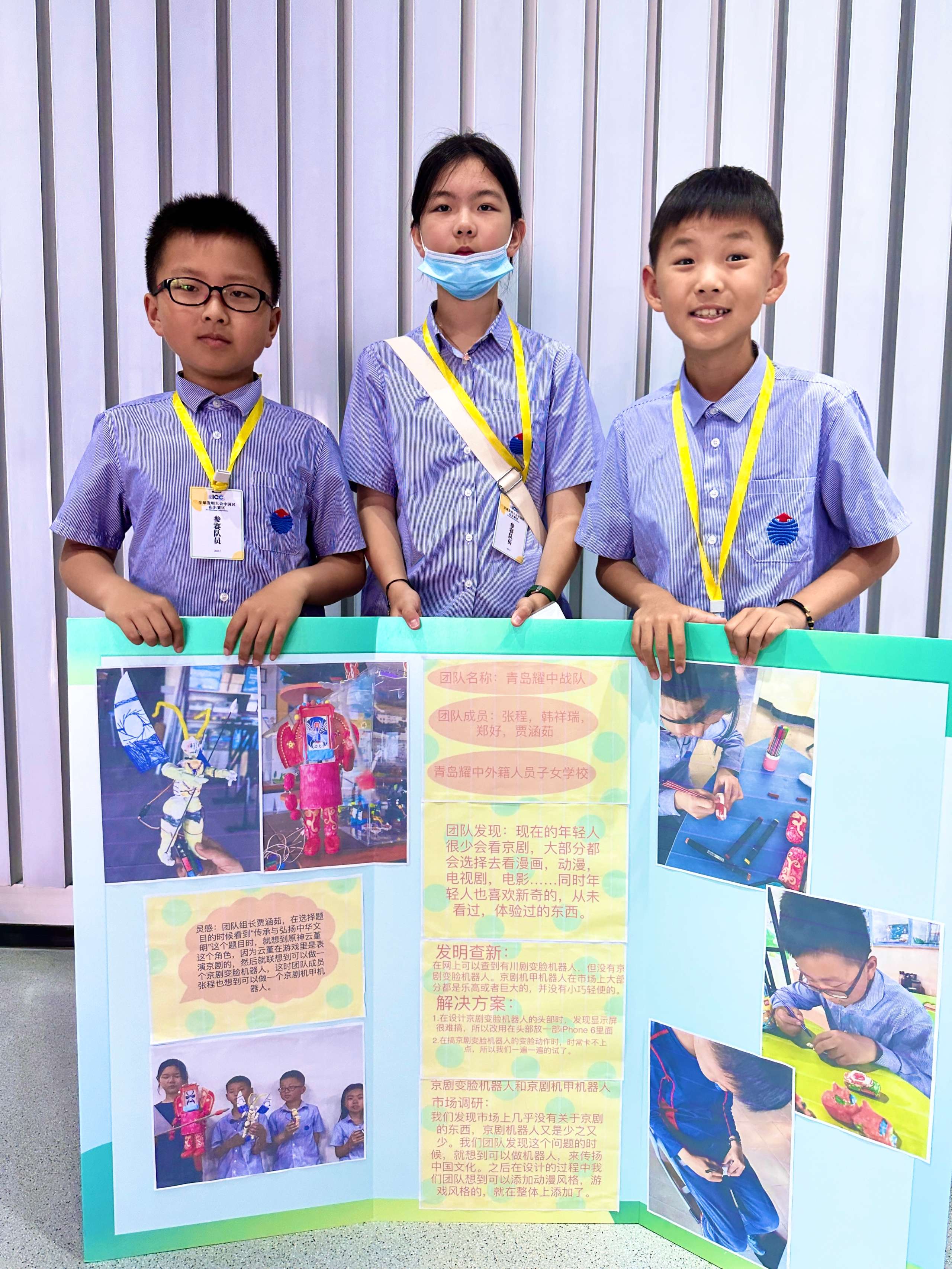 "Align with Science and Technology" is one of YCIS school missions. We encourage students to make technology innovations inside and outside of the classroom. YCIS Qingdao provides more than 50 Co-curricular activities after school, including cutting-edge technology courses such as drones, creativity cultivation, and computer virtual reality technology, which continuously cultivate students' innovative thinking and creativity in practice.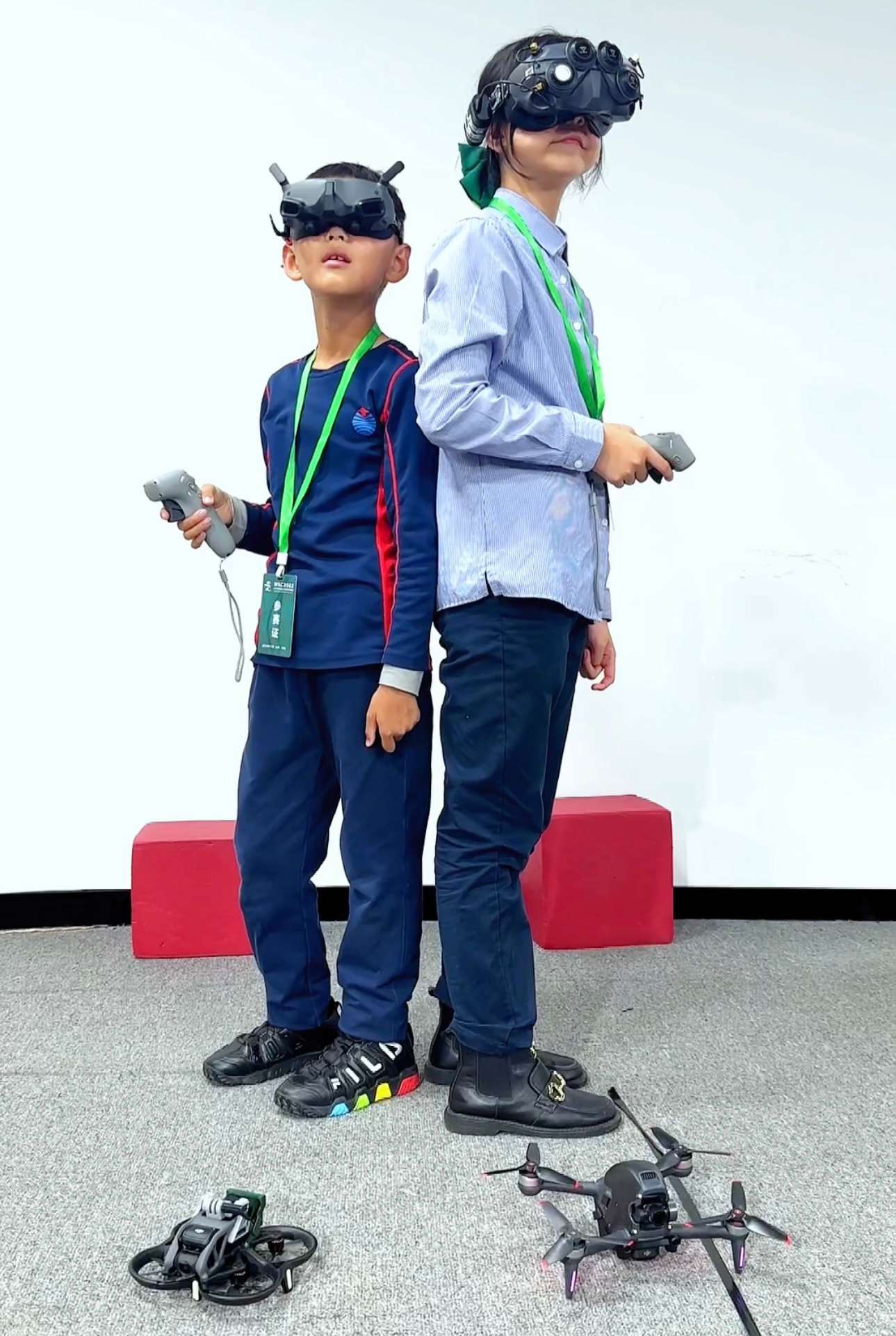 Congratulations again to the young innovators of YCIS Qingdao!
The Invention Convention China is one of the 23 national science literacy competitions for primary and secondary school students approved by the Ministry of Education. It is guided by the Chinese People's Association for Friendship with Foreign Countries and sponsored by the China Friendship and Peace Development Foundation. This competition gathered more than 1,500 students and over 800 projects. This is undoubtedly a splendid moment for Chinese and international youngsters to shine on the big stage of technology.